Shortly after the Djurö bridge lies this well respected and cherished archipelago hangout. Here classics are served in a shabby chic environment with fireplace, outdoor seating and a gorgeous seaside view. Motorverkstan is accessible by boat, bus, car and even by sea plane… The upper lounge can be booked for weddings and events. 
This is the secret Pinterest board that the photographer, the client and I collaborated on. We knew that the photography would be key in bringing out all the wonderful things this restaurant has to offer. Most of these images turned out to be photos by the photographer we ended up hiring,
Åsa Dahlgren
.
A sweeping panorama of the landing where people arrive by boat (or plane!). One can eat right on the dock.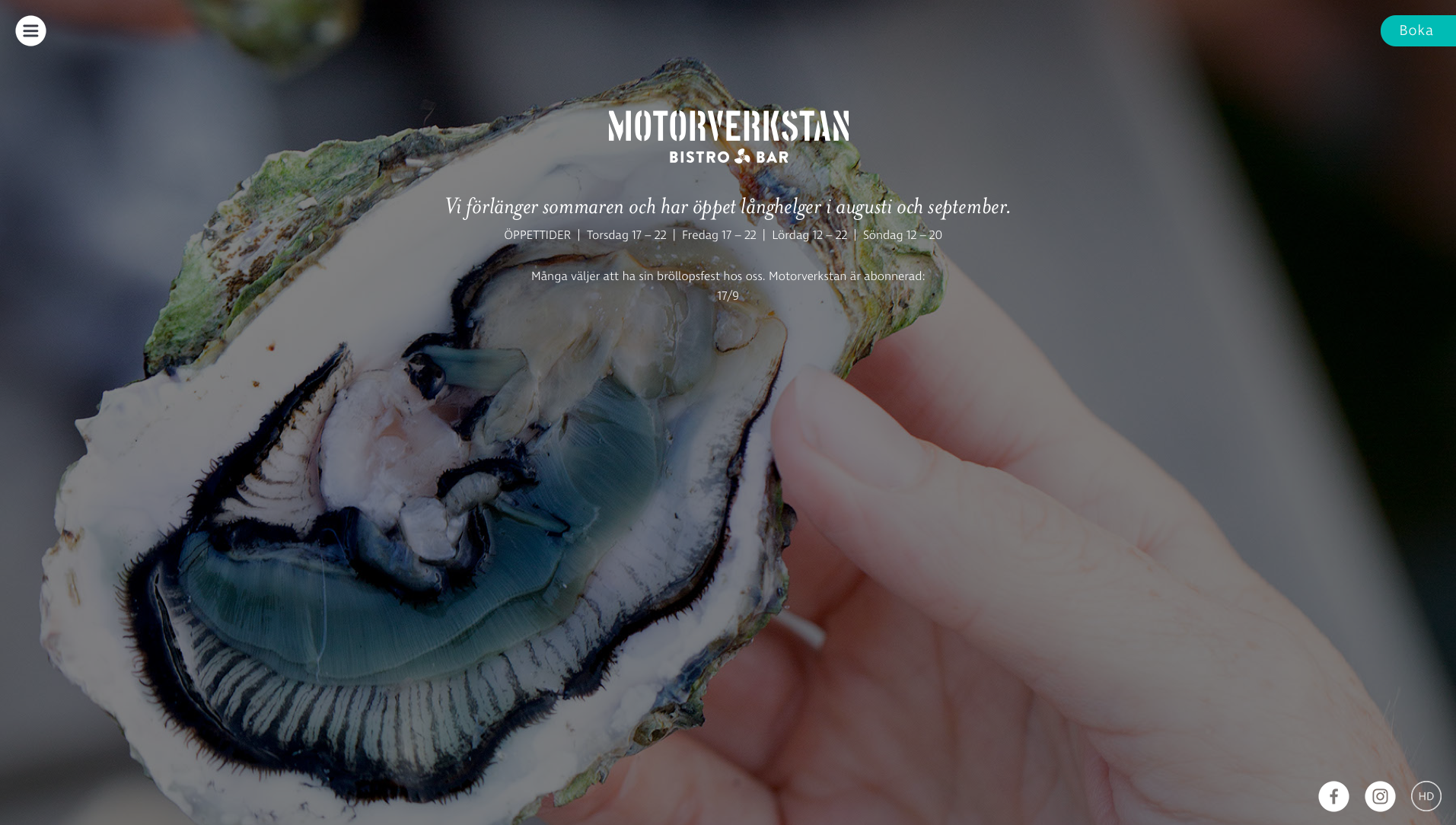 This page not only introduces the chef and the food, but also the faces that work the dock and greets you when you arrive.
Across a narrow channel sits a lovely 1000-year old church. Weddings are very popular here.
There are many ways to get here, all equally scenic.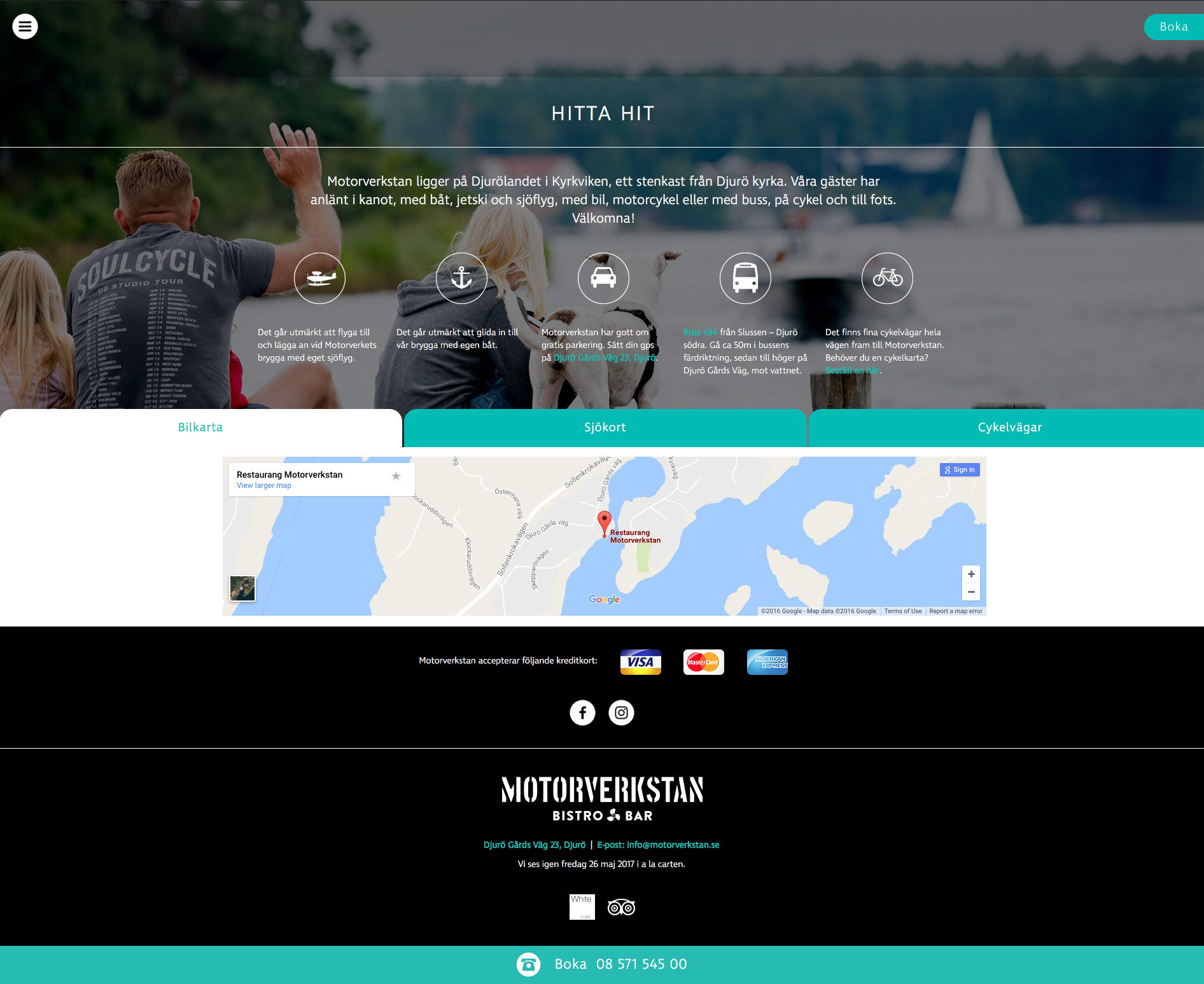 The story behind the location and the people who envisioned this gem.