Rockwood Music Hall
was conceived by Ken Rockwood, the brain and song writer behind the duo
Professor & Maryann.
The main logo is used throughout the club on menus, posters, website, and stationery.
Above, the logo used in the letter press poster for James Maddock.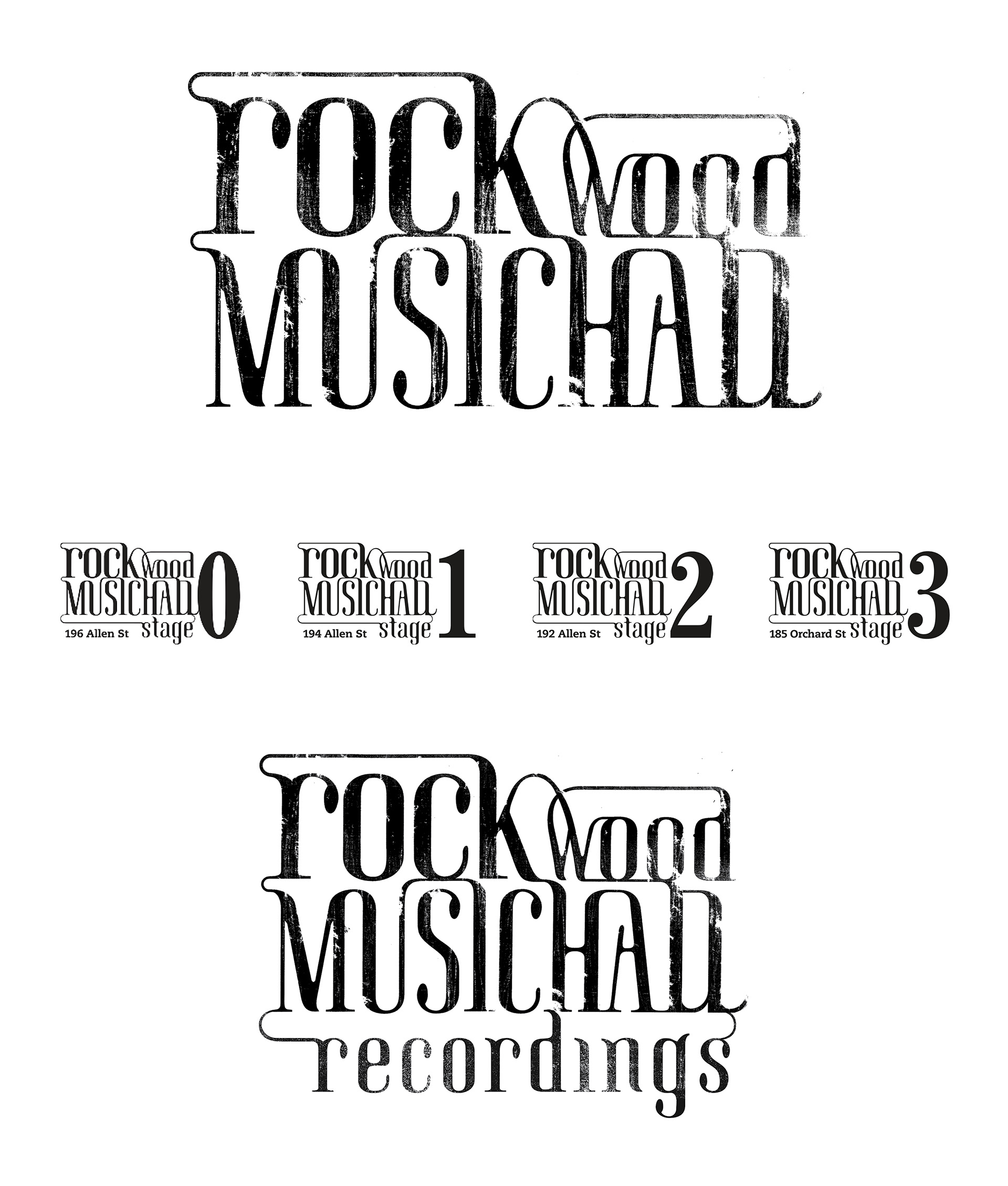 When Ken Rockwood decided to release music under his very own label,
Rockwood Musichall Recordings was added to the family of logos.
A special treatment had to be created for the many entrance doors to the different stages; not only to accommodate for the local fire department, but also to direct audiences to the correct stages.
Above, the classic business card in copper, created at a point in time when Rockwood Musichall was just one small stage.
Once the club had expanded to four stages, a new and less expensive generic business card had to be created,
showing all four venues and their addresses.
Rockwood not only records EVERY concert, but also video tapes them.
This was the screen that preceeded the videos in the early days of recording them.